"...darkly surreal psychological concepts..." - Nick Henry, As Loud As Possible Magazine

HOTD is an experimental sound project from Washington state that began in 2003 and exists in and around noise, electro-acoustic, and ambient music. Some of the more definitive recordings could be described as "industrial-acoustic", taking the sources of dark industrial noise and combining them with dynamically manipulated and processed acoustic objects and textures. The sound ranges from violent and physical to tranquil and harmonic, sometimes in the same moment, though some recordings may fall more in one direction or outside of those descriptions altogether. Through all of the releases, the sound sources remain purely analog and acoustic and over time greater emphasis has been placed on natural atmospheres opposed to those forcefully created in post-production.
The rate of productivity has dropped off in recent years due to other commitments, but the work is ongoing and new material will continue to be available with time. If you are interested in releasing any HOTD material, please contact me here.

HOTD recordings are available online via bandcamp: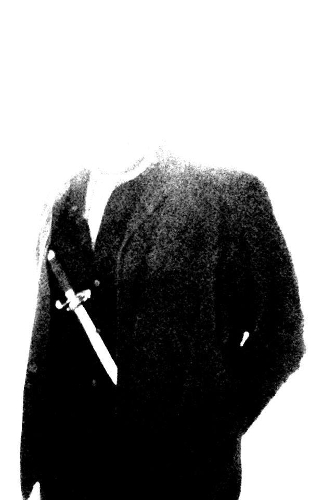 Select Discography:
"Predatory Outlook" Digital (Self-released) 2015

"Norse Fumigation" LP (SNSE) 2010

"HUM OF THE DRUID" CS (Abisko) 2009

"Raising the New Wing / Braided Industry" LP (SNSE) 2008

Split w/ FIRE IN THE HEAD LP (Cipher/AI) 2008

Split w/ Luasa Raelon CDR (Audiobot) 2007

"Societal" LP (SNSE) 2005
"Frozen Tropics" mini-CDR (Chondritic) 2005
"Trials" CDR (Self-released) 2005
"Mountainous" CDR (Self-released) 2005
"Wall of Arms" CDR (Self-released) 2004
"Amphibia" mini-CDR (Self-released) 2004
Split w/ CATL mini-CDR (Self-released) 2004